---
Bogs - Big Horn (Mossy Oak) Men's Pull-on Boots


$130



You never know when you might have to spring into action and the Big Horn boot from Bogs keeps you steady on your feet with its lightweight yet durable construction and superior traction on the outsole. Ideal lightweight boot for springtime turkey hunting more...
large multi-view


---
Bogs - Buckman (Black) Men's Pull-on Boots


$190



This ultralightweight outdoor classic offers warmth without the bulk. 100% waterproof. Hardy, hand-lasted rubber over a four-way stretch bootie. Dual side handles for an easier on and off. 4mm waterproof Neo-Tech and 2mm Airmesh make up the insulation. Ma more...
large multi-view


---
Bogs - Carson (Black) Men's Waterproof Boots


$120



Plow through your day in the protective comfort of the Carson boot by Bogs. 100% waterproof. Pliable rubber upper. Back pull loop for easier entry. 2mm Bogs Neo-Tech insulation helps keep feet warm, while maintaining a breathable environment. Dual-density more...
large multi-view


---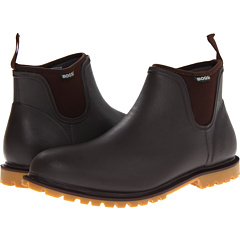 Bogs - Carson (Coffee) Men's Waterproof Boots


$120



Plow through your day in the protective comfort of the Carson boot by Bogs. 100% waterproof. Pliable rubber upper. Back pull loop for easier entry. 2mm Bogs Neo-Tech insulation helps keep feet warm, while maintaining a breathable environment. Dual-density more...
large multi-view


---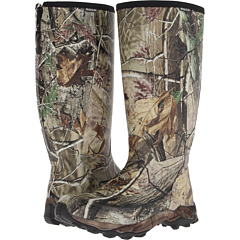 Bogs - Diamondback (Real Tree) Men's Waterproof Boots


$220



The Diamondback boot from Bogs takes your hunting experience to the next level with its lightweight yet durable construction, insulated protection and excellent traction. Ideal lightweight hunting boot. Rubber upper is puncture proof and scent free. 100% more...
large multi-view


---
Bogs - Eugene Boot (Chocolate) Men's Boots


$125



The Eugene Boot from Bogs has an easy, flexible design but is tough enough to protect you from the wet elements and from uneven terrain. Waterproof, full grain leather upper. Features elastic gore side panel for easy on and off. Lined with DuraFresh bio-t more...
large multi-view


---
Bogs - Eugene Chukka (Black) Men's Boots


$125



With the Eugene Chukka you can play the hard working role during the day and transform to laid-back dude by night. Soft nubuck upper is waterproof for any type of weather you come in contact with. Easy lace-up closure. Max-Wick moisture-wicking lining min more...
large multi-view


---
Bogs - Eugene Chukka (Chocolate) Men's Boots


$125



With the Eugene Chukka you can play the hard working role during the day and transform to laid-back dude by night. Soft nubuck upper is waterproof for any type of weather you come in contact with. Easy lace-up closure. Max-Wick moisture-wicking lining min more...
large multi-view


---
Bogs - Food Pro High Steel Toe (Black) Men's Waterproof Boots


$136



Avoid the treacherous nature of spills and slips with the Food Pro High Steel-Toe from Bogs. Soft and flexible chemical resistant rubber upper can be rolled down. 100% waterproof. Bio-grip outsole combines restaurant standard slip and chemical resistance. more...
large multi-view


---
Bogs - Sitka (Real Tree) Men's Cold Weather Boots


$160



The cold and wet elements can be rough to deal with sometimes, but the Sitka boot from Bogs has the tough combination of waterproof protection and moisture-wicking technology to keep your feet warm, dry, and comfortable for however long you wear them. Wat more...
large multi-view


---
Bogs - World Slam (Real Tree) Men's Waterproof Boots


$190



The World Slam boot is built on a running shoe platform but still has the classic rubber boot construction and protection that Bogs is known for. Ideal lightweight hunting boot. Flexible rubber upper. 100% waterproof construction. 3mm of light-weight Neo- more...
large multi-view


---
Bogs Eagle Cap Hiker (Green) Men's Hiking Boots


On sale - now $55.99

- was

$140



Hunt, hike or climb anywhere and under any weather condition with the tough durability and comfort of the Eagle Cap Hiker boot by Bogs. 8 hiker boot designed for all weather conditions. Rubber upper is 100% waterproof and protects against scrapes and abra more...
large multi-view


---
Bogs Eugene Boot (Black) Men's Boots


On sale - now $55.99

- was

$125



The Eugene Boot from Bogs has an easy, flexible design but is tough enough to protect you from the wet elements and from uneven terrain. Waterproof, full grain leather upper. Features elastic gore side panel for easy on and off. Lined with DuraFresh bio-t more...
large multi-view


---
Bogs Eugene Boot (Pewter) Men's Boots


On sale - now $69.99

- was

$125



The Eugene Boot from Bogs has an easy, flexible design but is tough enough to protect you from the wet elements and from uneven terrain. Waterproof, full grain leather upper. Features elastic gore side panel for easy on and off. Lined with DuraFresh bio-t more...
large multi-view


---
Bogs Eugene Chukka (Pewter) Men's Boots


On sale - now $80.99

- was

$125



With the Eugene Chukka you can play the hard working role during the day and transform to laid-back dude by night. Soft nubuck upper is waterproof for any type of weather you come in contact with. Easy lace-up closure. Max-Wick moisture-wicking lining min more...
large multi-view


---
Bogs Food Pro High Extreme (Black) Men's Waterproof Boots


On sale - now $87.66

- was

$131.95



The Food Pro High Extreme boot from Bogs protects you against the treacherous nature of spills and slips that can be common while you're on the job. Soft and flexible chemical-resistant rubber upper can be rolled down. 100% waterproof. 2mm of Bogs Neo-Tec more...
large multi-view


---
Bogs Food Pro High Extreme Steel Toe (Black) Men's Waterproof Boots


On sale - now $102.99

- was

$135.95



The Food Pro High Extreme Steel Toe boot from Bogs protects you against the treacherous nature of spills and slips that can be common while you're on the job. Soft and flexible chemical-resistant rubber upper can be rolled down. 100% waterproof. 2mm of Bo more...
large multi-view


---
Bogs Journeyman STMG (Black Steel Toe) Men's Boots


On sale - now $184.44

- was

$290



Work your way to the top with the durable and versatile Journeyman STMG by Bogs. 100% waterproof, hand-lasted rubber upper for added durability. 4mm waterproof Neo-Tech and 2mm Airmesh insulation. Channel Air delivers moisture management to help feet stay more...
large multi-view


---
Men's Bogs 'Classic Ultra' Mid High Rain Boot


On sale - now $85.87

- was

$126



A stretchy neoprene shaft fashions a waterproof boot designed to keep feet warm and dry. Cutout handles allow for easy pull-on wear, while the nonslip outsole provides superior traction. Color(s): black. Brand: Bogs Footwear. Style Name: Bogs 'Classic Ult more...



---
Men's Bogs 'Urban Farmer' Boot


$89.95



Durable, waterproof rubber forms a low-cut boot lined with EverDry and Max-Wick technology to wick away moisture, and constructed with a wide steel shank for underfoot protection. The low-profile slip-on is also designed with Neo-Tech insulation for comfo more...