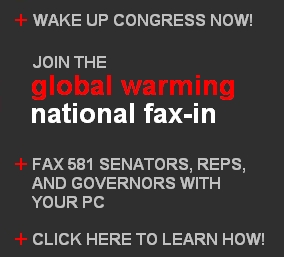 Hi all,
Join the Global Warming National Fax-in, at
http://bambi.net/faxin.html
!
Wake up Congress NOW!
Send a customized letter calling for action on global warming automatically to 581 Senators, Representatives, and Governors with your PC.
Click here
to take action now, and spread the word!
Best wishes,
Bob Lash, M.D.