Snow Removal - Snow Blowers / Snow Throwers

Don't put it off yet another year to replace that old machine....
Snow blowers and snow throwers help to ease you through the winter

Electric
20 Amp
20" wide
1
Single stage

Greenworks 20-Inch 12 Amp Electric Snow Thrower

TOP SELLER
This 12 amp electric snow thrower clears a 20-inch path. Cord lock conveniently holds extension cord securely in place This electric snow thrower is capable of clearing a depth of 10 inches Saves money while protecting the environment 8-inch wheels; 20-foot discharge distance

Snow blower and snow throwers come as either gas or electrically powered and as single or two stage machines.

Single stage snow blower units are typically ok for snow that is 6-8 inches deep on level ground and with no loose material, so they shouldn't be used over gravel.

They have an auger that spins rapidly and pulls the machine forwards throwing the snow out of the top chute.

Two stage snow blowers
are bigger and more powerful for deeper snow over a greater area. They have a slow moving auger that passes the snow to another faster spinning impeller that throws the snow out of the chute - hence two-stage. They are usually self propelled with the operator providing guidance.

If you regularly get 12-18 inch falls, you'll need a two-stage snow blower of 7-10HP or more. Like other power tools, the larger the tool, the quicker the job gets done and the longer the tool will last compared to using something that isn't really up to it.

Power snow shovels are a great way of shifting regular snow fall, but in a smaller area or where the larger machines are more difficult to maneuver.


Electric
7.5 Amp
12" wide
1
Single stage

Toro 38361 Electric Power Shovel Plus

Clears snow up to 6" deep from side-walks, steps, and decks. Powerful 7.5 amp motor throws snow up to 20' Clears debris from most hard surfaces. Great for seasonal outdoor clean-up projects. No gas and oil to mix - simply plug it in and go.

Electric
8.5 Amp
12.5" wide
1
Single stage

YardMachines 31A-040-800 Snow Fox Snow Thrower

Rated in Consumer's Digest 2003 as a "Best Buy". 1100 watt power and is double-insulated to ensure safe, cold-weather starts. The Cordminder cord retention device reduces cord tangles for easier use. Throws snow up to 25 feet for quick and easy snow removal - throw distance and capacity will vary based on snow conditions. 12 1/2-inch clearing width and six-inch intake height making it perfect for light snow, patios, small driveways or steps. Ergonomic double handle allows for easy manoeuvrability and use in compact areas, such as stairs. There are four 5-inch wheels for added stability. Lightweight, only 22 pounds, and fully assembled in the carton.


Electric
13 Amp
19" wide
1
Single stage

An easy-to-use machine that can tackle heavier snowfall on large driveways and walkways. Driven by a 13 amp motor, the Snow Joe Ultra moves up to 800 pounds of snow per minute. Its durable, 4-blade, heavy-grade steel rotor cuts 19 inches wide and 11 inches deep with each pass, clearing up to 2150 square feet per hour. 180-degree adjustable chute.


Electric
7.5 Amp
12" wide
1
Single stage


SnowJoe Electric Snow Thrower 322P

Designed to easily remove snow from steps, decks, patios, and sidewalks. Weighing only 12.5 pounds, the Snow Joe 322 affords an ease of manoeuvrability unmatched by heavier snow-clearing machines. Its powerful 6.6 amp motor throws snow up to 20 feet, and lets you clear paths 12 inches wide and 4 inches deep with each pass.


Electric
15 Amp
18" wide
1
Single stage

Toro 38381 18-Inch 15 Amp Electric 1800 Power Curve Snow Thrower

Toro Power Curve snow thrower with new zip deflector. Larger wheels, ergonomic handle, and 15 amp motor for extra power. Cuts up to 18 inches wide and 10 inches deep in one pass and throws up to 30 feet. 160-degree adjustable chute deflects the snow in different directions. Ships in Certified Frustration-Free Packaging


Gas 208cc
21" wide
1
Single stage

Poulan Pro PR621 21-Inch 208cc LCT Gas Powered Single Stage Snow Thrower

208cc LCT 4 cycle gas powered engine. 21-inch clearing width, 13-Inch intake height. 8-inch diameter auger/impeller. 7-inch x 2-inch wheels. Non-CARB Compliant/Not for sale in California


Gas 208cc
26" wide
2
Two stage

YYard Machines 31AM63EF700 OHV 4-Cycle Gas Powered 6-Speed Self-Propelled Snow Thrower With Electric Start

208cc OHV 4-cycle gas engine for maximum power, performance and durability; no mixing of oil and gas required. 26" clearing width, 21" intake height makes quick work of driveways, sidewalks and patios even with icy or hard-packed snow. 6 forward and 2 reverse speeds make operation easier; choose the right speed for any condition. Non-CARB Compliant/Not For Sale In California.


Gas 208cc
5.5 HP
24" wide
2
Two stage

Poulan PR5524ES Pro Snow Thrower With Electric Start

Poulan Pro 5.5HP 24" 2 Stage Snow Thrower PR5524ES. High performance auger/impeller with a high velocity discharge. Super-slow speed for heavy and deep snow. Optimized styling / high performance skid adjustment and single motion chute adjustment control. The Poulan Pro #PR5524ES also includes the following specifications:L-head engine. Electric start. 12"/12" diameter auger/impeller. Plow style. Chain speed drive. 23" intake height. Regular light. 13"x5" wheels.


Gas 291cc
10 HP
30" wide
2
Two stage

Poulan PR291E30 Pro Snow Thrower With Electric Start, Power Steering

The PR291E30 2-stage snow thrower is equipped with standard speed drive and electric start engine; it is well-suited for homeowners who live in areas with moderate to heavy snow accumulation. Power steering and large, deep-tread tires allow for increased maneuverability and stability, and a 30-inch open width and 23-inch intake height allow for quick clearance on sidewalks and driveways. Convenient controls on the operator panel move the machine in forward and reverse, as well as rotate the discharge chute's positioning and pitch. Other features include skid pad, installed drift bar, and flood light. It also has option to install a weight bar.
See all Snow blowers and snow throwers at Amazon

Men's winter boots | Women's winter boots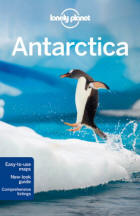 Lonely Planet travel guide Antarctica


USA |

UK


Free world delivery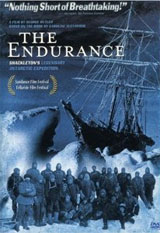 The Endurance - Shackleton's Legendary Expedition
Dramatization with original footage


DVD |

DVD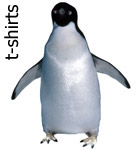 Cool Antarctica Store - Pictures, Shirts, Calendars, Cards etc.