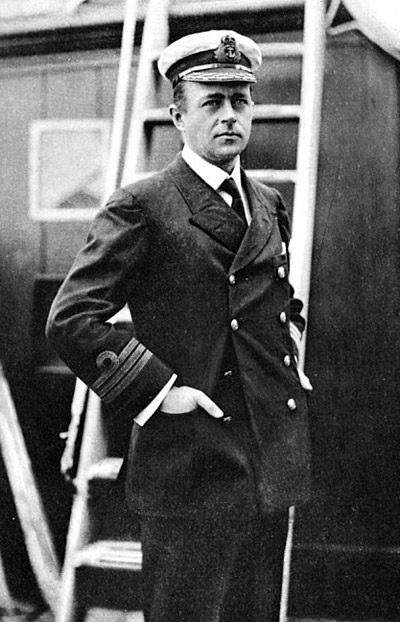 Expedition leader - Discovery 1901-04
Expedition leader Terra Nova 1910-13, second expedition to reach the South Pole 1912, perished on the return journey
Landmarks named after Robert Falcon Scott
Feature Name: Scott Coast
Type: beach
Latitude: 76°30´S
Longitude: 162°30´E
Description: That portion of the coast of Victoria Land between Cape Washington and Minna Bluff. Named by NZ-APC in 1961. Much of the early exploration of this coastline was accomplished by Scott and his colleagues, and many of the names in the region were bestowed by him.
Feature Name: Scott Glacier
Type: glacier
Latitude: 66°30´S
Longitude: 100°20´E
Description: Glacier, 7 mi wide and over 20 mi long, flowing NNW to the coast between Cape Hoadley and Grace Rocks. Discovered by the Western Base Party of the AAE (1911-l4) under Mawson.
Feature Name: Scott Glacier
Type: glacier
Latitude: 85°45´S
Longitude: 153°00´W
Description: A major glacier, 120 mi long, originating on the polar plateau in the vicinity of D'Angelo Bluff and Mount Howe, and descending between Nilsen Plateau and the mountains of the Watson Escarpment to enter Ross Ice Shelf just W of Tapley Mountains. Discovered in December 1929 by the ByrdAE geological party under Laurence Gould. Named by US-ACAN.
Feature Name: Scott Icefalls
Type: glacier
Latitude: 85°32´S
Longitude: 170°15´E
Description: Extensive icefalls near the head of Mill Glacier, between Otway Massif and the S part of Dominion Range. Named by the NZGSAE (1961-62).
Feature Name: Scott Island
Type: island
Latitude: 67°24´S
Longitude: 179°55´W
Description: An island, 0.25 mi long and half as wide, lying 315 mi northeastward of Cape Adare, the northeastern extremity of Victoria Land. Discovered in December 1902 by Lt. William Colbeck, RNR, commander of the Morning, relief ship for Capt. Robert F. Scott's expedition. Named by Colbeck.
Feature Name: Scott Seamounts
Type: summit
Latitude: 68°00´S
Longitude: 179°50´W
Description: Seamounts named in association with Scott Island. Name approved 6/88 (ACUF 228).
Feature Name: Scott Mountains
Type: summit
Latitude: 67°30´S
Longitude: 050°30´E
Description: A large number of isolated peaks lying S of Amundsen Bay in Enderby Land. Discovered on Jan. 13, 1930 by BANZARE under Sir Douglas Mawson. He named the feature Scott Range after Capt. Robert F. Scott, RN. The term mountains is considered more appropriate because of the isolation of its individual features.
Feature Name: Scott Nunataks
Type: summit
Latitude: 77°14´S
Longitude: 154°12´W
Description: Conspicuous twin elevations which form the N end of the Alexandra Mountains on Edward VII Peninsula. Discovered in 1902 by the BrNAE under Capt. Robert F. Scott, RN. Named after Scott by Lt. K. Prestrud, leader of the Eastern Sledge Party of Amundsen's Norwegian expedition who ascended the features while exploring Edward VII Peninsula in 1911.

Feature Name: Mount Scott
Type: summit
Elevation: 880
Latitude: 65°09´S
Longitude: 064°03´W
Description: Horseshoe-shaped massif, 880 m, open to the SW with its convex side fronting on Girard Bay and its NW side on Lemaire Channel, on the W coast of Graham Land. Discovered by the BelgAE, 1897-99. Mapped by Dr. Jean B. Charcot, leader of the FrAE, 1908-10.
Variant Name(s) - Massif Scott