Otto Nordenskjöld - Antarctic
Swedish Antarctic Expedition 1901 - 1904
The Crew Alphabetically
Åkerlundh, Gustaf - crew member
Andersson, Axel - Cook
Andersson, K. A. - Zoologist
Andreassen, F. L. - First mate
Björnerud, Ole Johnsen - Smith
Bodman, Gösta - Meteorologist and hydrographer
Duse, S. A. - Lieutenant, cartographer
Duus, Ole Peder - crew member - joined at Falkland Islands


Ekelöf,

Erik - Medical officer and bacteriologist
Grunden, Toralf - crew member
Haslum, H. J. - second mate
Holmberg, Wilhelm - fireman
Johanse, Carl - Fireman
Jonassen, Ole - engaged as an experienced sledger
Karlsen, Anders - First engineer
Karlsen, George - Second engineer
Larsen, Carl, Anton - Captain of the "Antarctic"
Nordenskjöld, N. Otto G. - Expedition leader
Ohlin, Axel - Zoologist
Olansen, Ole - crew member
Reinholdz, Axel R. - third mate
Schönbäck, G. F. - Steward
Skottsberg, Carl - Botanist
Sobral, José M. - sub-lieutenant, assisted in various scientific work - joined at Buenos Aires
Stokes, F. W. - Artist - joined at Buenos Aires


Tofte

- joined at Falkland Islands


Ula

, Anton Olsen - Boatswain
Wennersgaard, Ole Christian - crew member

From the diary of

diary of CA Larsen

:
Two men were hired on 17 Dec. on the same day as Sobral and Stokes came aboard in Buenos Aires:
"A young man with a charming face and a carpenter (and lazy)" in the captain's words.
Jean and Harald Egelin, lazy and disliked by all. Jon/Jan was dismissed from the crew at Stanley Harbour on 14 July 1902.

Otto Nordenskjöld - Expedition leader

Carl, Anton Larsen
- Captain of the "Antarctic"
Early on in the Heroic Age at a time when the British Scott was planning his Discovery expedition and the German Drygalski was planning his Gauss expedition, a Swedish geologist, Dr. Otto Nordenskjöld was preparing to explore the Antarctic Peninsula region. The aim was to leave a small over-wintering party as far south as possible to be picked up the following season. The ship and non-wintering party planned to spend the Austral autumn and winter on scientific study in the Falkland Islands, South Georgia and Tierra del Fuego.
The expedition was not well funded being entirely dependent on private contributions unlike Scott's and Drygalski's expeditions that were government funded. The Antarctic left Gothenburg on the 16th of October 1901. En route south the ship called in at Falmouth England to take on coal. Nordenskjöld travelled to London where he met William Spiers Bruce the leader of the Scottish National Antarctic Expedition that was shortly to leave. Nordenskjöld and Bruce promised to rescue each other should it be required as they were to be within a few hundred miles of each other.
The ship went on to Buenos Aires, arriving on the 15th of December. Nordenskjöld received an offer of food, fuel and help from the Argentinian government if the ship took an Argentinian naval officer José Sobral with them, he was also to be a part of the wintering party. They went on via the Falkland Islands sighting King George Island in the South Shetlands on the 10th of January 1902. After a short trip ashore at Nelson Island, they carried on south determining the lie of the land on the Western side of the Antarctic Peninsula, clarifying the presence of a strait rather than a bay which enabled them to keep on sailing south.
"We were now sailing a sea across which none had hitherto voyaged. The weather had changed as if by magic; it seemed as though the Antarctic world repented of the inhospitable way in which it had received us the previous day, or, maybe, it merely wished to entice us deeper into its interior in order the more surely to annihilate us. At all events, we pressed onward, seized by that almost feverish eagerness which can only be felt by an explorer who stands upon the threshold of the great unknown". - Nordenskjöld's diary.
Time was pressing so despite wanting to continue further south, they turned around and began to sail north. They landed on Paulet Island to the Eastern side of the tip of the Antarctic Peninsula, made a depot of supplies on Seymour Island and proceeded south further down the Eastern side until they were stopped at 66°15'S by a band of ice. They attempted to sail east around it but with no end in sight and winter due to arrive soon, they turned back towards the Peninsula sighting land again on the 9th of February. Seymour Island was considered as an overwintering site, but nearby Snow Hill Island (frequently referred to simply as Snow Hill) slightly to the south west was chosen as it was low easy to land on, had good rocky sites for building on and was surrounded by hills and ice walls that were presumed to provide some protection from the weather. Nordenskjöld, Bodman, Sobral, Jonassen, Ekelöf and Åkerlundh were to overwinter. Three days were spent bringing ashore equipment, supplies and sled dogs. There was a main hut and a smaller magnetic observatory, they also had two boats. The Antarctic then left, the autumn and winter being spent in scientific survey of South Georgia and Tierra del Fuego.
The winterers made trips by boat and sled with many lessons being learned the hard way. It became clear that Snow Hill was a very exposed and storm-prone area with storms lasting for days at a time. Soon the magnetic hut was destroyed and several dogs died in the storms. In June one of the boats was blown away and wrecked. The men kept themselves busy with various scientific studies and while their living conditions were not ideal (suffering from the classic Antarctic blight of a significant temperature difference from floor to ceiling in particular) they were not not so bad.
The winter passed and the winterers were looking forwards to the ice breaking up so that the Antarctic could come and take them home again. But by November the ice had not broken up, nor in December or January or even February, on the 18th of February a storm from the south froze the ice completely over sealing them in again for another winter. They had accepted their probable fate since January when nothing but close pack ice all round had been seen from a nearby hill. Four hundred penguins, thirty seals and skuas were taken for food and fuel for the forthcoming winter.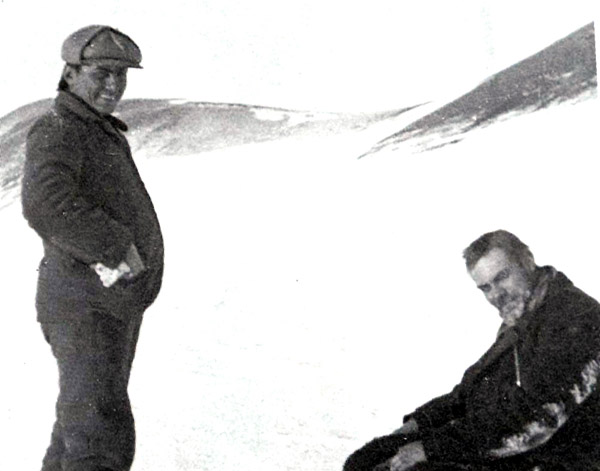 José Sobral (left) and Otto Nordenskjöld
The crew in more detail
bullet denotes other Arctic or Antarctic expeditionary experience, prior to, or following this expedition
number in brackets is age at the start of this expedition - not always completely accurate.
Anderson, Johann Gunnar (1874-1960)
Leader of the expedition on board the ship after Nordenskjöld had been landed in the south for the winter.
Duse, Samuel A. (1873-1933) - Lieutenant in the Norwegian artillery - cartography
Duus, Ole Peder - crew member (1881-1959)
I would like to inform you that my great grandfather Ole Peder Duus was on the Nordenskjold Antarctic expedition. I can see that he is not listed as a crew member.

He was born in Arendal, Norway in 1881.

He was at the time working as a sheep farmer at the Falkland islands after he shipwrecked here in 1899. "Antarctic" needed two new deckhands after two of the swedes had been behaving badly.

He was on both the first voyage to Snow Hill and second voyage to Paulet Island. He was only 21 years at the time.
Erik Duus
Ole Peder Duus was born in April 1881 the son of Captain Tellef Duus. The census of the 3rd December 1900 referred to him as a sailor, which was correct but at the time Ole Peder was on dry land in the Falkland Islands, where he had been for a year after being shipwrecked. He sailed on the bark "Samoa" with Tvedestrand St. Hansaften in 1899, bound for Hamburg. He was 18 years old and sailing for the first time as a full sailor. The journey took the ship towards Punta de Arenas in southern Argentina. Close to Cape Horn, a storm caused some displacement of the cargo, so the ship anchored off the west coast of the Falkland Islands. The ship began to run, and in an attempt to maneuver into the calm waters, went aground. The date was the 24th of October 1899. With no telegraph, and with 14 days until the next mail connection to Port Stanley, there was little to do. The "Samoa" was sold at auction on the 1st of January 1900 according to insurance records.
According to family tradition Ole Peder became involved in sheep farming on the Falkland Islands, but on the 29th of August 1902, he joined the "Antarctic" when it visited the Falkland Islands on its way to Antarctica. The "Antarctic" needed extra men to replace two Swedish sailors who had behaved badly and had been dismissed. Thus, Ole Peder became a sailor again along with another Norwegian by the name Tofte, an Englishman and a local sailor.
Ole Peder Duus attended navigation school after he came home, he moved in 1912 to Bergen, where he was married and had five children. He died in 1959. He made a career as a captain in the Hardanger Sunnhordlandske Steamship Company.
Taken from a Norwegian newspaper article here.

Shackleton's 1914-17 Trans-Antarctica Expedition on Twitter - follow us now to get the story 100 years to the day later. @danthewhaler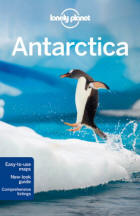 Lonely Planet travel guide Antarctica


USA |

UK


Free world delivery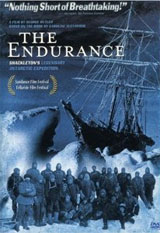 The Endurance - Shackleton's Legendary Expedition
Dramatization with original footage


DVD |

DVD