Ernest Shackleton (1874-1922)
British Imperial Antarctic Expedition
Nimrod - 1907-1909
Shackleton's second trip to Antarctica, the first where he was leader and his second attempt at the South Pole.
Ernest Shackleton led his first expedition to Antarctica on the Nimrod. One of the objectives of the journey was to reach the South Pole. It was the second time that he tried, the first being with Robert Scott on the Discovery expedition in 1902. On that occasion he had come to within 480 miles of the Pole, this time the distance reduced, but it was still to remain an elusive goal for Shackleton.
---
---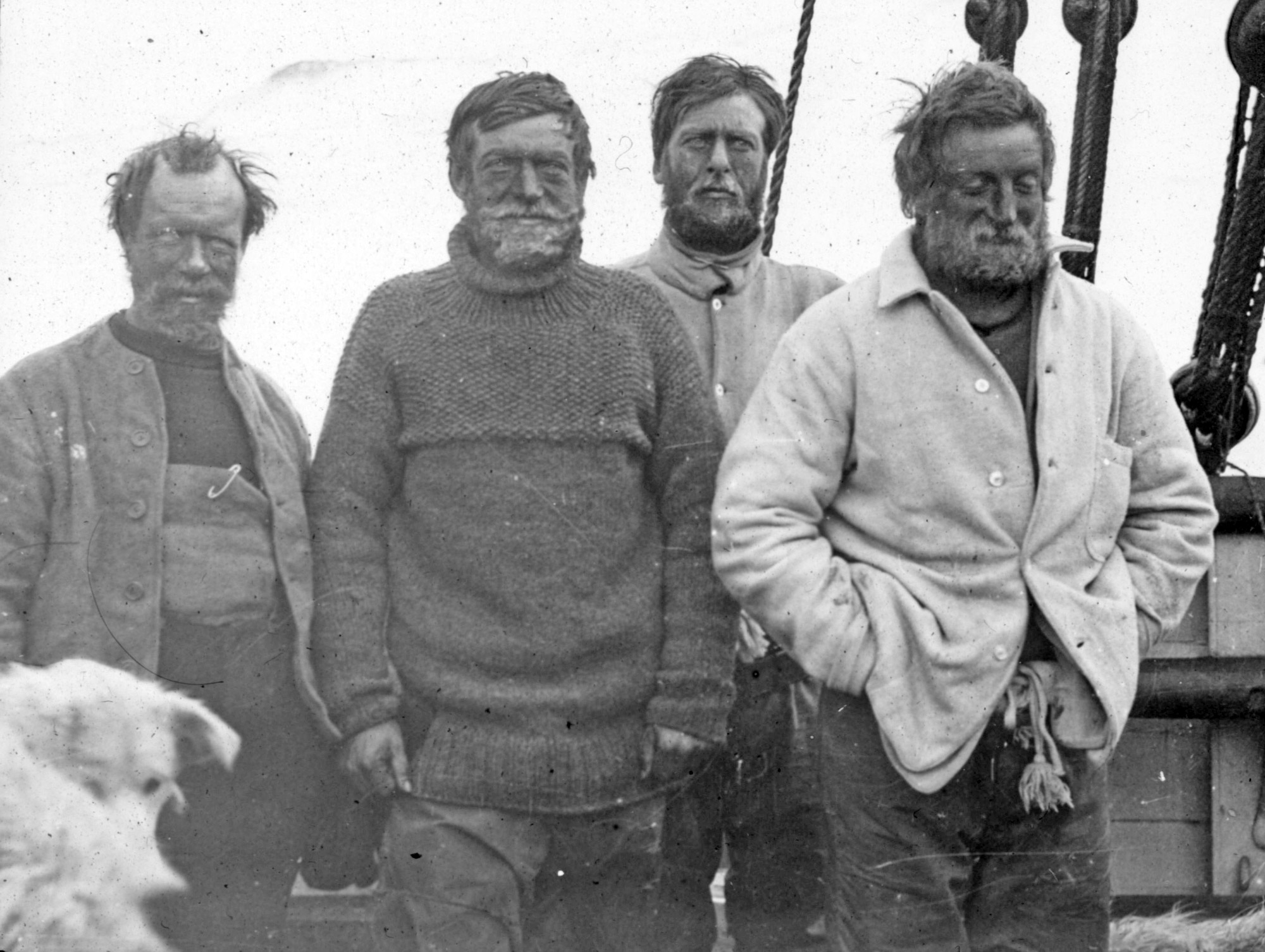 l-r, Frank Wild, Ernest Shackleton, Eric Marshall, Jameson Adams. The four members of the party that set out to attempt to become the first to reach the South pole, they were defeated by the weather, but also a lack of supplies and suitable equipment just 97 miles from the South Pole, a point they reached on January the 9th 1909.
---
Ernest Shackleton Books and Video
Ernest Shackleton and Endurance Prints to Buy